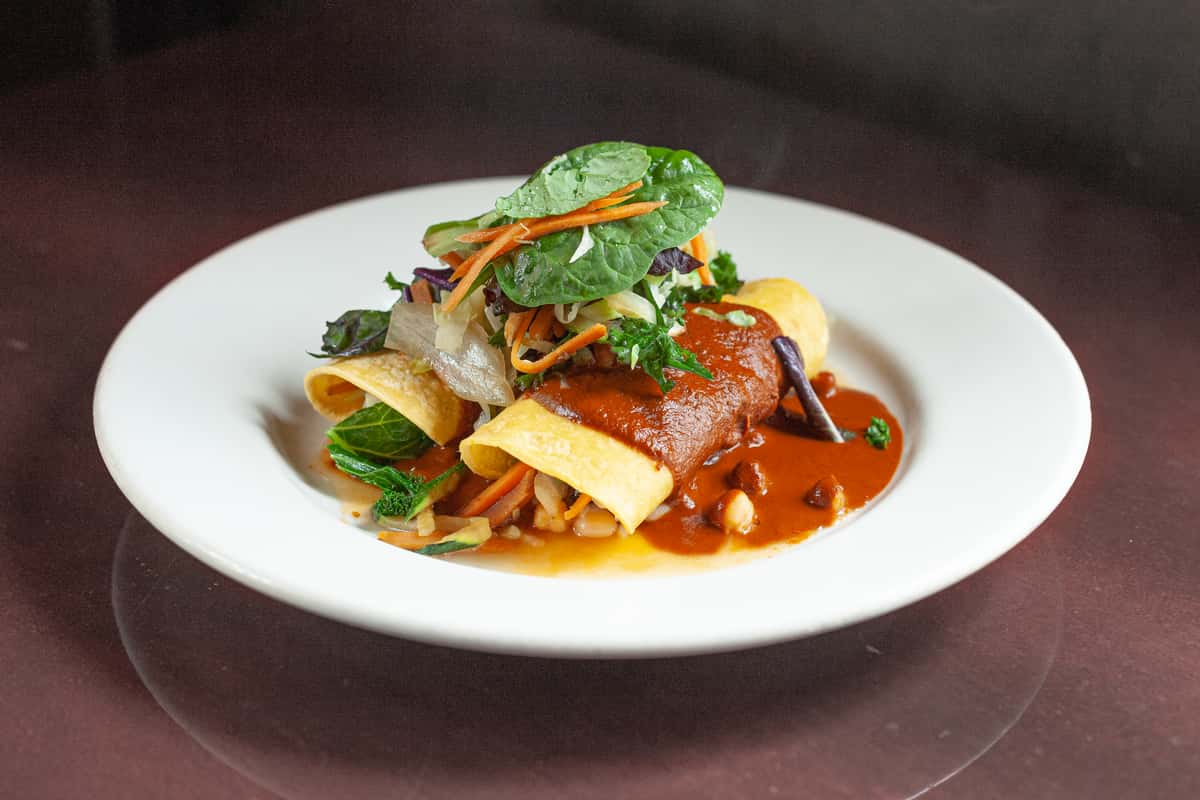 Verde Cocina Gringas con Molé
Featured Entree: Gringas con Molé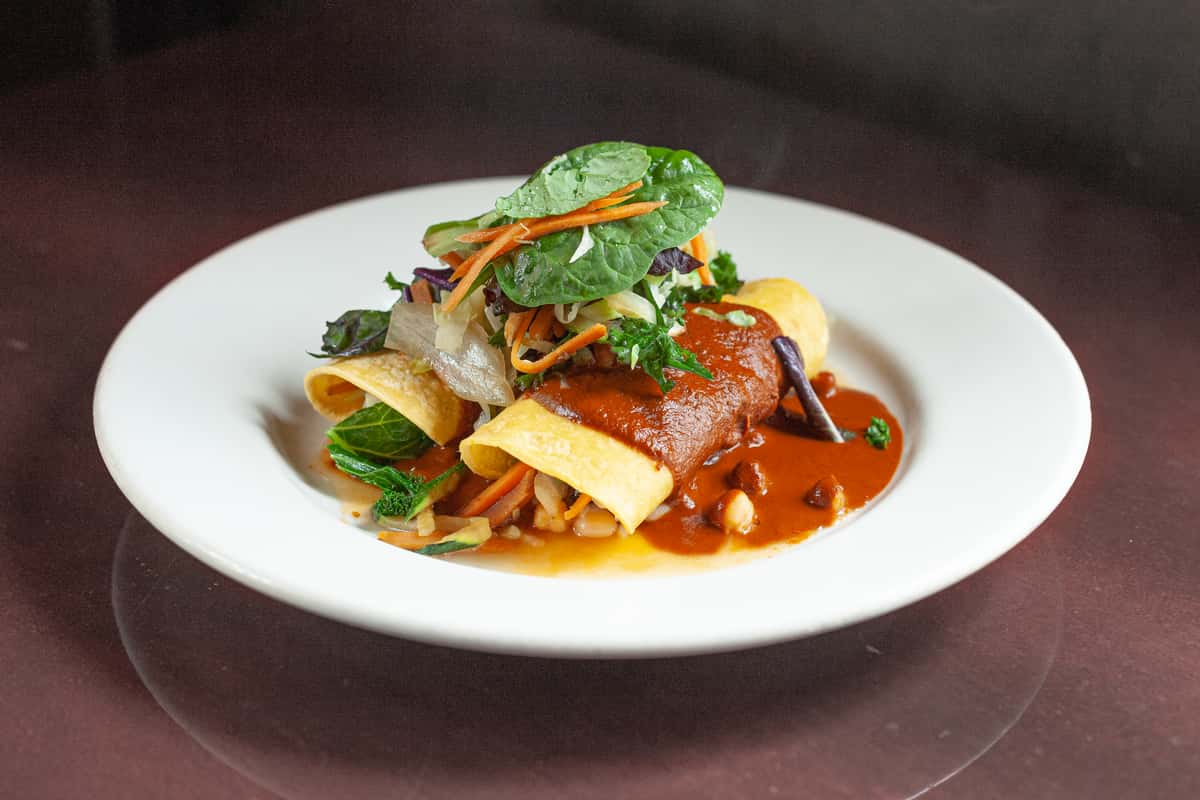 Spice up the first month of summer at Verde Cocina with our mouth watering Gringas con Molé! Have it the way you like it with your choice of veggies, grilled chicken, or braised pork. Next, our chefs will roll it up with our white garbanzo bean medley in soft, house-made corn tortillas. Finally, our plant-based molé is smothered on top and sprinkled with fresh veggies. Enjoy them for lunch, dinner, or at the weekly farmers markets we attend.
Here's what others are saying about this dish:
"Gringas con Molé is food for the soul! There's nothing about this dish that isn't perfect, in my opinion. The molé is rich and complex though not heavy, and I especially like the vegetables." - Emily
If you're looking for a rich, and flavorful way to fill your appetite, take a chance on the Gringas con Molé, you won't regret it!