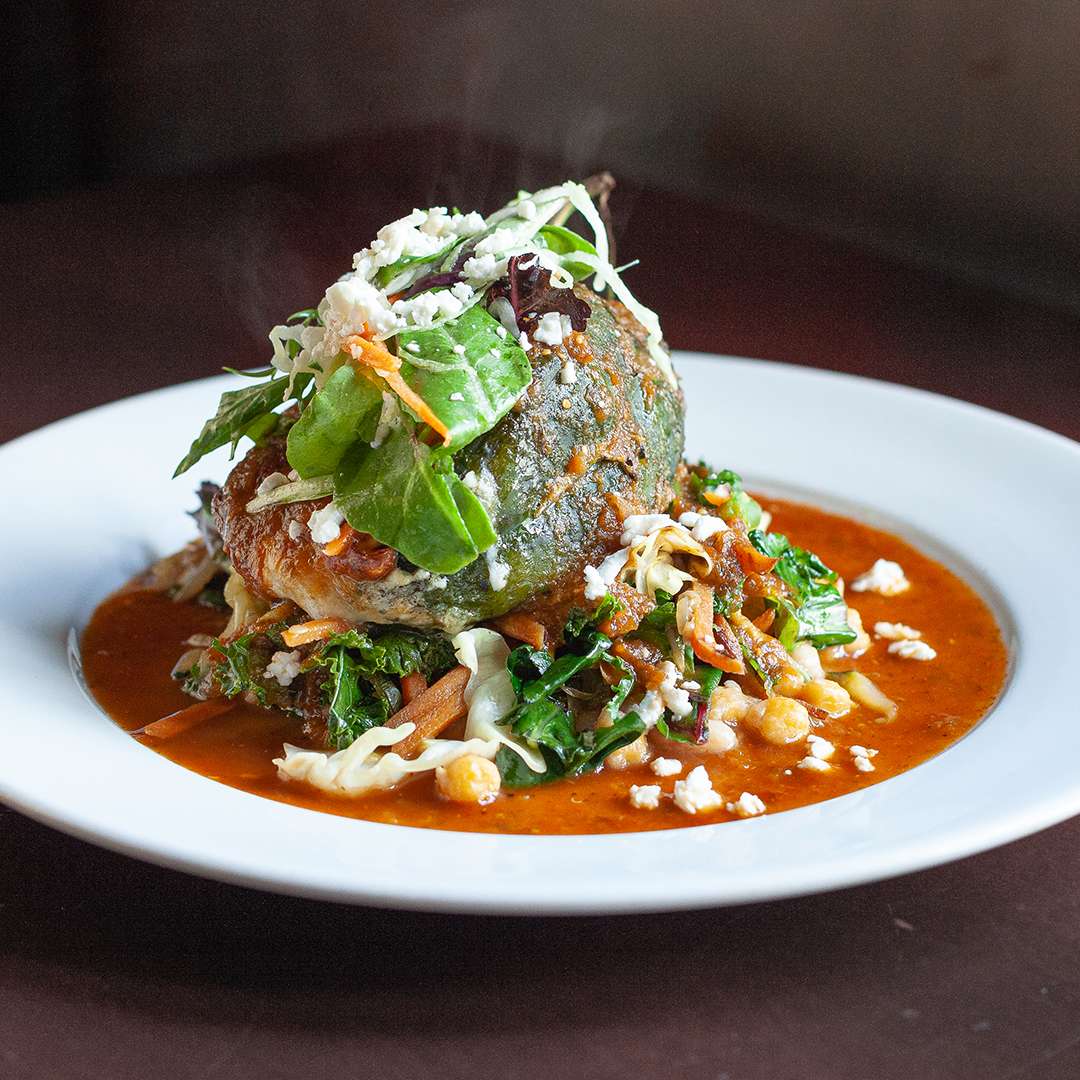 Verde Cocina's Chile Relleno
Featured Entree: Chile Relleno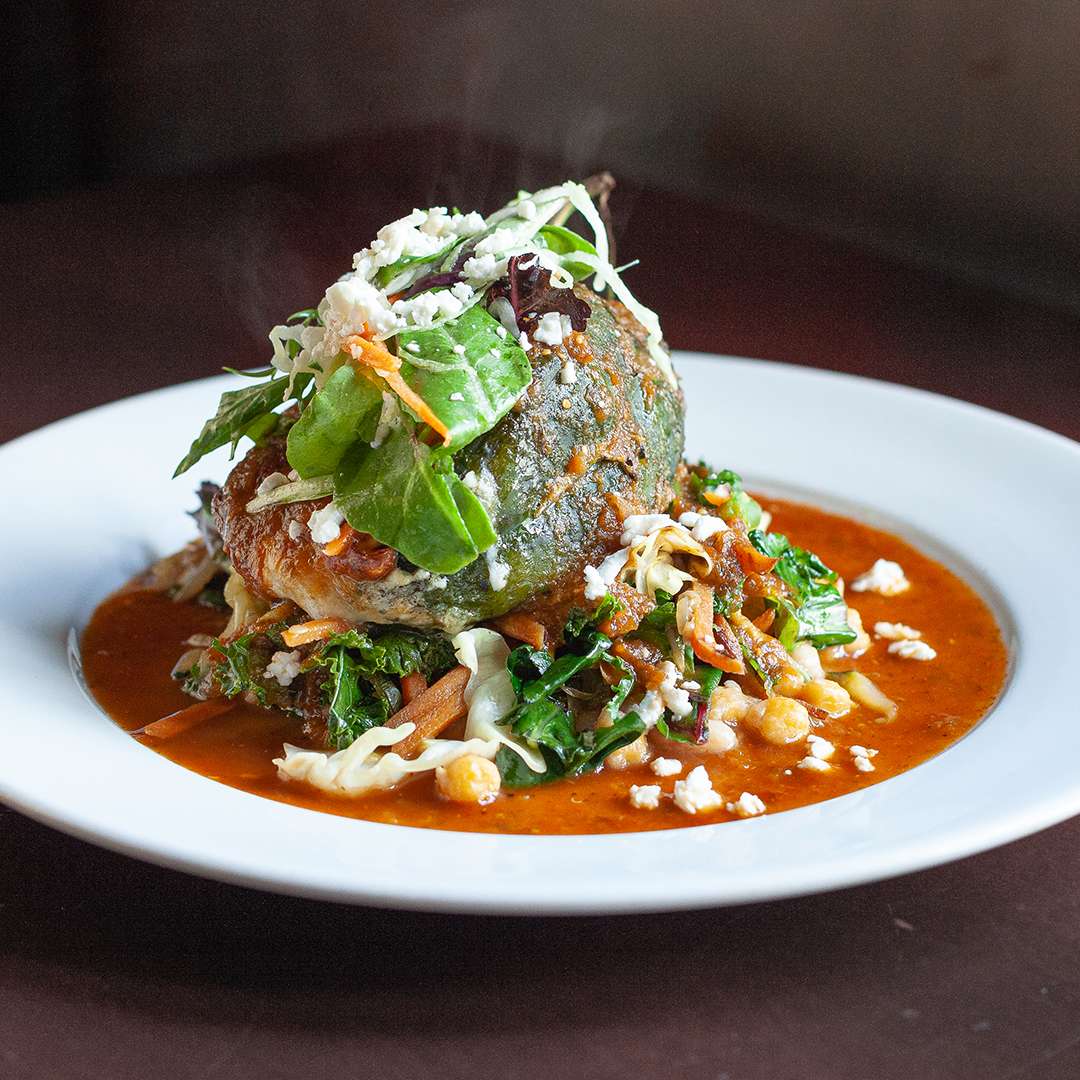 Chile Relleno, when translated, means "stuffed pepper." But at Verde Cocina, it signifies a whole lot more - a culinary masterpiece that embodies the fusion of flavors, the celebration of fresh, locally sourced ingredients, and a touch of Mexican tradition.

What sets our Chile Relleno apart is the thoughtfully curated combination of ingredients that make each bite a harmonious blend of flavors and textures. Inside the roasted poblano pepper, you'll discover sweet potatoes, apples, quinoa, melted queso, veggies, and garbanzo beans.

Every bite of our Chile Relleno is layered with flavor, from the smokines of the poblano pepper to the creaminess of the queso, the earthiness of garbanzo beans, and the sweetness of apples and sweet potatoes.

Here's what others are saying about the Chile Relleno:

"On our first of what I hope will be many visits, I had the most amazingly reimagined and well-represented chile relleno, with a mix of fall veggies! Not fried, but deliciously al dente with lots of flavor." - Corey

Come and experience the taste of our Chile Relleno for yourself. We can't wait to welcome you to the table!