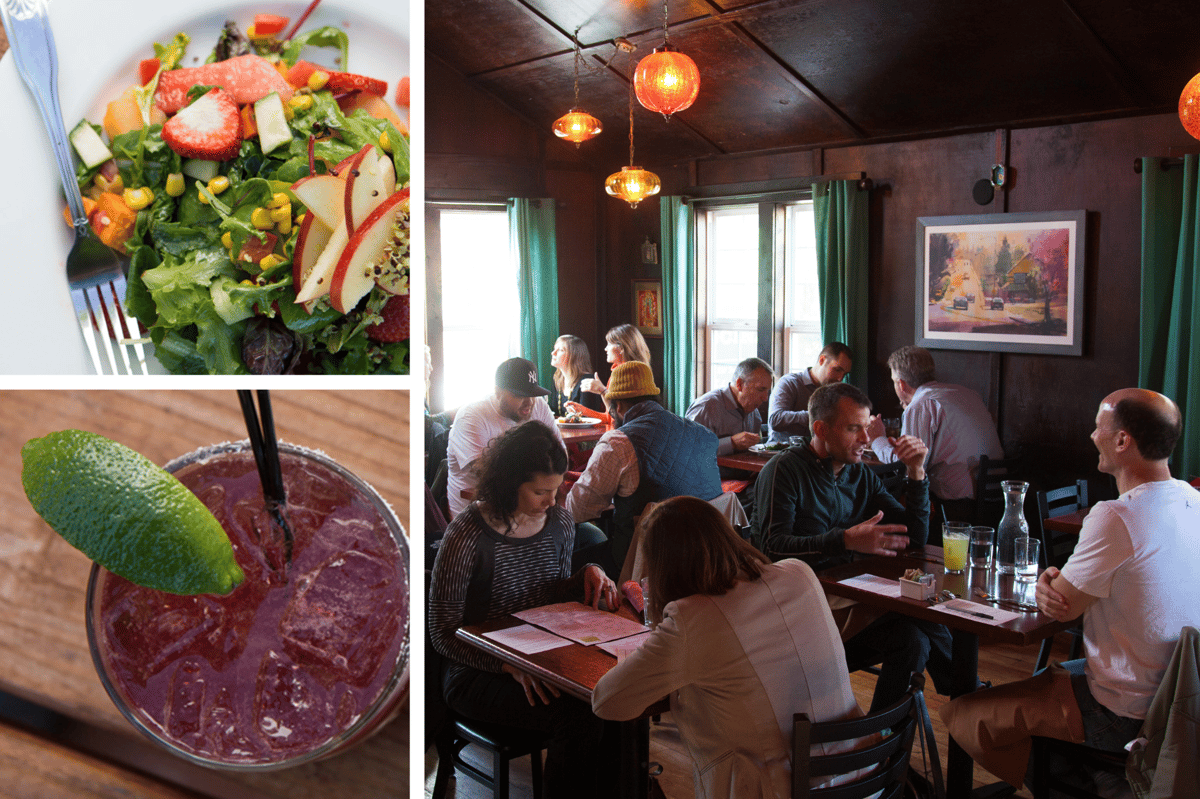 Fall Flavors & Spooky Sips!
Fall Flavors & Spooky Sips!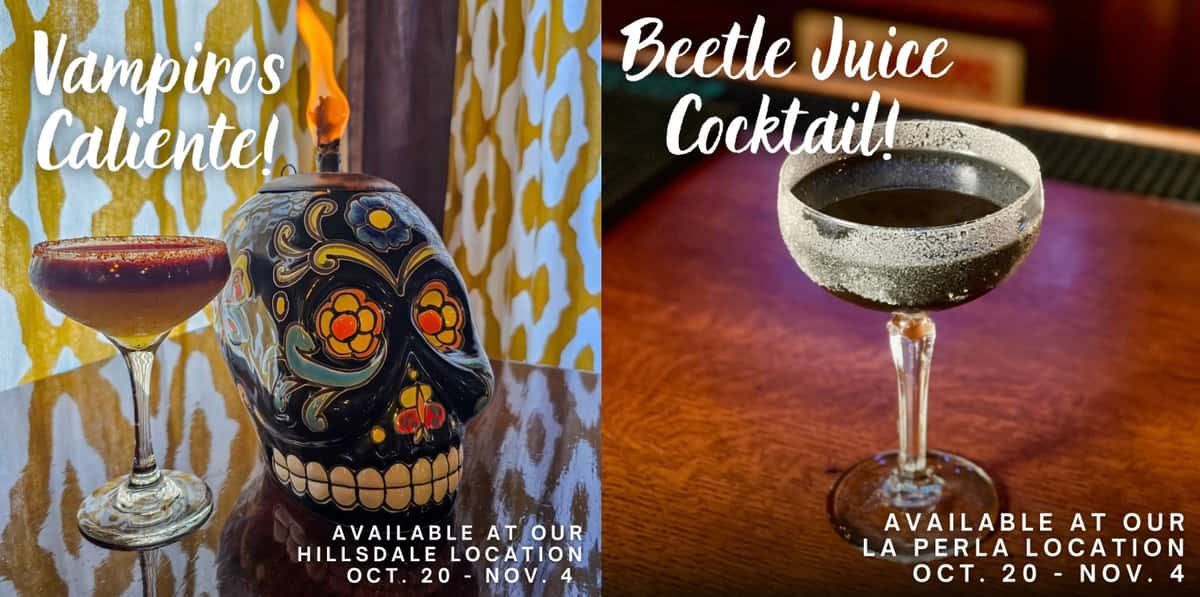 Savor the Season
There's no better place to savor the season than right here at Verde Cocina! As the days grow shorter and the evenings cooler in Portland, we invite you to gather around the table with friends and family in our warm and welcoming restaurants. Whether you're craving a delicious brunch or a hearty dinner, our menu offers dishes created from the freshest local ingredients.
Spooky Sips
Get ready to celebrate Halloween and Dia De Los Muertos with our seasonal cocktails! At Verde Cocina en La Perla, we will be concocting the Beetle Juice cocktail, made with Laird's Applejack, house-made orgeat syrup, lemon juice, St. Elizabeth Allspice Dram, activated charcoal and a sugar rim. At our Hillsdale location, we're creating the Vampiros Caliente cocktail, made with Reposado tequila, habanero-infused tequila, lime, orange, agave, and topped with red wine. Swing by for some spine-tingling sips, available Friday, October 20 through Saturday, November 4.
$10 Margaritas
The $10 Original or Seasonal Margarita offer continues into the month of October! Available daily at both locations, check with your bartender for the seasonal flavor of the day.
Holiday Catering
It's time to start thinking about those special gatherings with friends and family or colleagues coming up this holiday season! At Verde Cocina, we're here to help you make your holidays stress-free and delicious. Our catering services offer a diverse range of options, from elegant large-scale catering to intimate family-style meals. Reach out to us today at catering@verdecocinamarket.com, and let us create a memorable experience that you and your loved ones will cherish.
Farmers Markets
There is still time to visit us at the farmers markets! The last day to come see us at the Shemanski Farmers Market is Wednesday, October 25, and the last day of the Lake Oswego Farmers Market is Saturday, October 7.
At Verde Cocina, we cherish the opportunity to embrace the season and share it with our patrons. Whether you're joining us for brunch, dinner, happy hour, or a festive holiday cocktail, we look forward to making your fall memories unforgettable. Stay cozy!
Warmly,
Noé & Anne Garnica
Owners of Verde Cocina