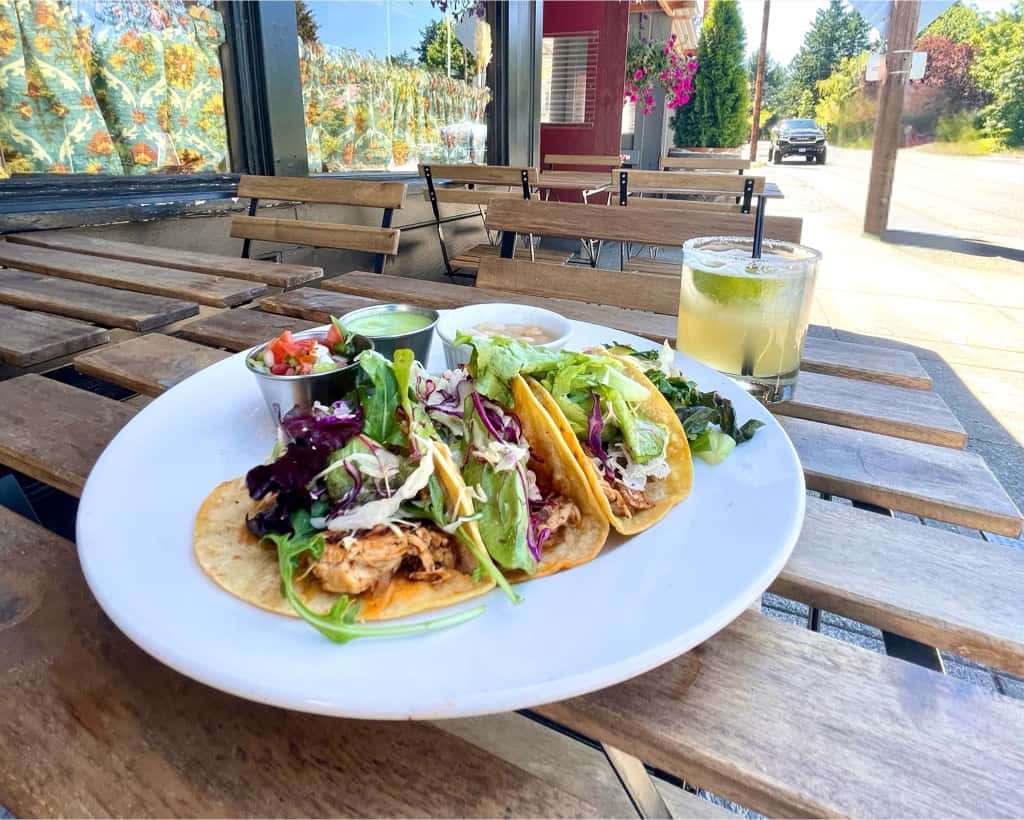 Verde Cocina's Tres Tacos
Featured Entree: Tres Tacos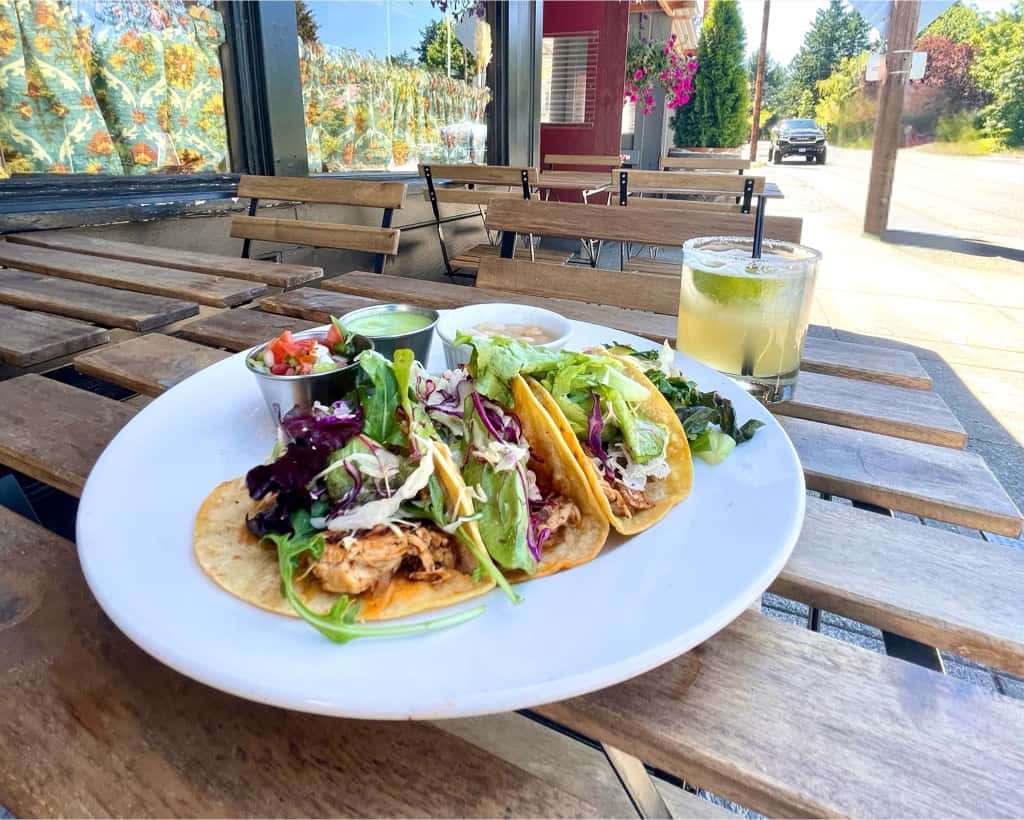 If there's one dish that embodies the essence of Verde Cocina's commitment to fresh, local ingredients and Mexican-inspired flavors, it's our iconic Tres Tacos!
"Tres Tacos" translates to "three tacos" in Spanish, but what truly sets these tacos apart is the attention to detail and the fusion of ingredients that make each one unique. Whether you're a dedicated carnivore, a seafood enthusiast, or a plant-based explorer, there's a taco combination to suit your taste buds!
Verde Cocina's Tres Tacos dish is designed to showcase the culinary diversity of Mexico while honoring the Pacific Northwest's bounty. Pick your protein of choice from chicken, pork, steak, or black beans. Each taco is generously garnished with house-made salsas, cabbage, jalapeño, and a squeeze of fresh lime.
Here's what others are saying about the Tres Tacos:
"These were SERIOUSLY delicious. I got the steak option, and enjoyed every bite. The cabbage and veggies on top were perfectly proportioned, the steak was delightfully seasoned and tender, and the tacos were overall just the right amount of food. I also didn't leave feeling heavy (as can sometimes happen after eating out). I would highly recommend it, and I will be back for more!" - Lindsey
So the next time you find yourself at Verde Cocina, make sure to indulge in our Tres Tacos! Complete the meal with a $10 Original or Seasonal Margarita.